Tapias Landscaping – West Chester Hardscapes Contractor
Hardscapes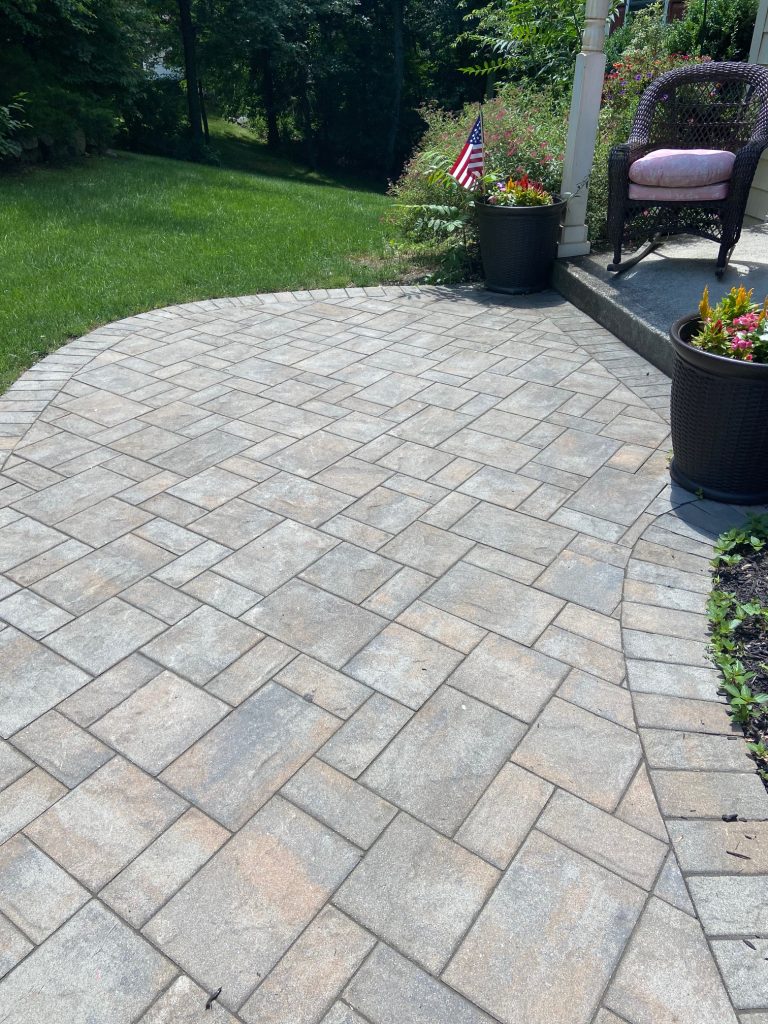 The right hardscape elements can improve the appearance, value and function of your landscape. It can turn the natural features of your property into a living space or transform that impossible slope into a terraced showplace. Tapias Landscapingcan develop your ideas into solid plans or show you possibilities you never imagined.
Hardscaping allows you to mold your site to suit your needs without sacrificing its natural beauty. It can be used to create an interesting landscape on a former pasture, add a pond or expand your outdoor living area. Native or imported stone, modular block retaining walls and interlocking pavers can be used alone or in combination to solve landscaping problems or enhance the look of your site. Whatever materials you choose Tapias Landscaping has the expertise to develop a plan that will fit your needs.
Whether you are looking for a grand path to your front door, intimate woodland seating, or a total site plan, choosing Tapias Landscaping for the design and installation of your hardscaping project ensures that you will have the right elements for your site and that you'll avoid future problems from improper installation or inappropriate plantings.
High quality hardscaping truly brings your landscape to life.